Conductors
Our Five conductors are enthusiastic professional music educators who teach in the Salem area.
Jon Harris-Clippinger
Musical Director and Conductor of Philharmonia and Salem Youth Symphony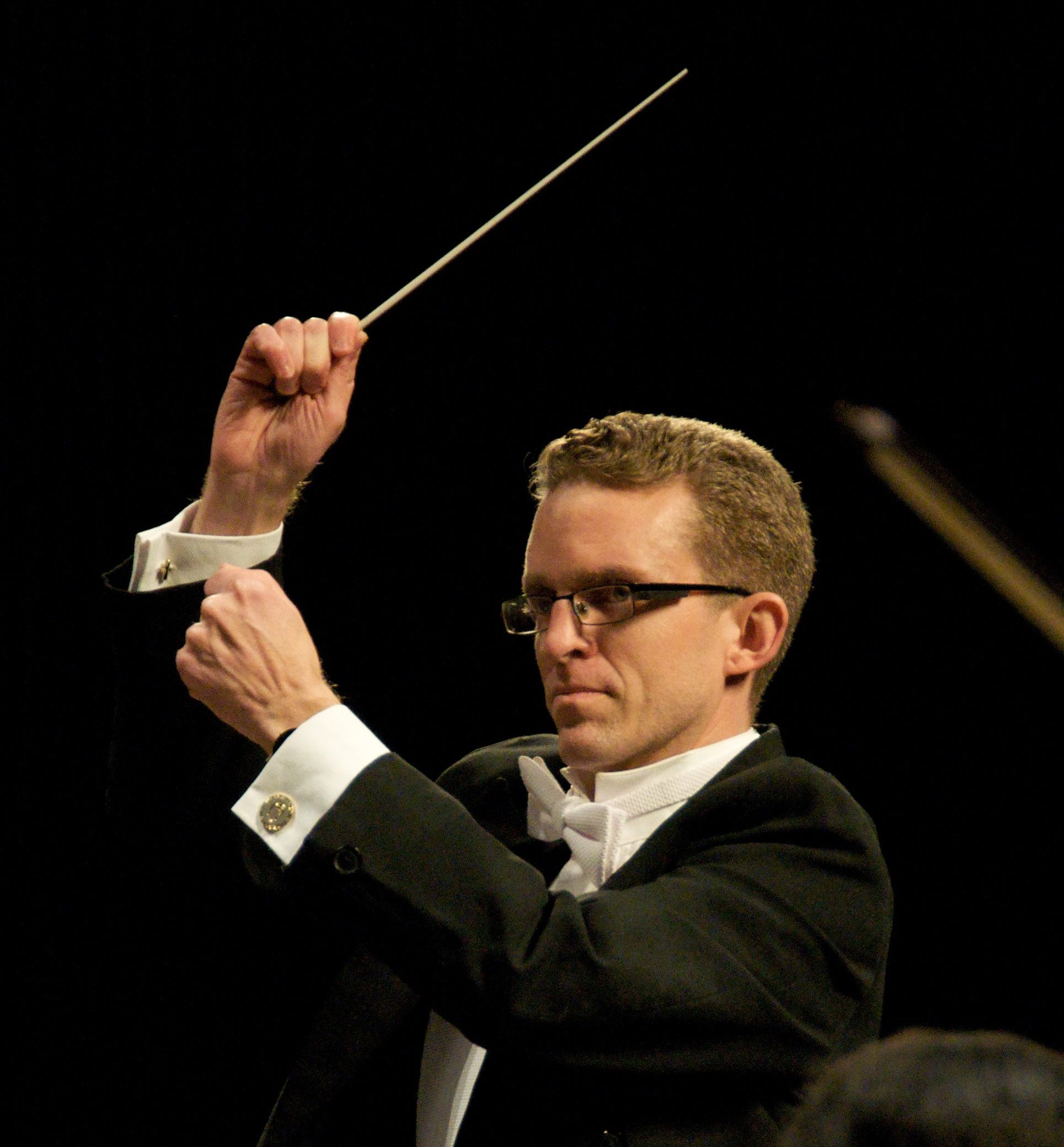 Jon Harris-Clippinger has been teaching orchestra in Salem-Keizer for 18 years and currently works in the South High Orchestra program at Leslie, Howard Street, and McKinley Schools.   He received his Bachelors of Music Education from Willamette University where he studied conducting under Bruce McIntosh, Martin Behnke and Wallace Long.  While at Willamette Jon had the opportunity to conduct the Musical Theatre production of The Mikado, the Salem Chamber Orchestra and the Willamette Chamber Choir.  He received his Masters of Music Education from the University of Illinois where he studied conducting under Donald Schleicher, Deborah Sheldon and Kathleen Horvath.
From 1999-2001 Jon was concurrently director of the Amadeus Players and Yamhill County Youth Orchestra.  In 2003, Jon was a guest conductor with the South High Chamber Orchestra at the prestigious Midwest Band and Orchestra Clinic.  In 2011, Jon fostered a collaboration between the Newport Youth Orchestra (NYSOC) and Philharmonia.   Members of the two ensembles create musical inspiration for elementary students on the coast by producing a Children's Concert each year at the state of the art Performing Arts Center in Newport.   Jon is the executive director of Summer Strings, an orchestra camp he founded in 1999 that serves 200 area string students.  He remains an active member of the National Association of Music Educators (NafME) and the Oregon Music Education Association (OMEA) and American String Teachers Association (ASTA).
Jon has served as adjudicator for the Washington State University Orchestra Festival, MTNA String Solo Competition and the Oregon Cello Society.  Jon has privately taught several award-winning cellists.  Jon received his inspiration for working with Youth Orchestras as a member of the Portland Youth Philharmonic (PYP), from 1987-1994 where he toured Europe and Asia under the direction of Jacob Avshalomov.  Jon enjoys living in Salem with his wife, Jennifer, and their children, Caden and Emma who are now playing in Philharmonia and Amadeus.
Deborah Ward
Conductor of Mozart Players and Amadeus Players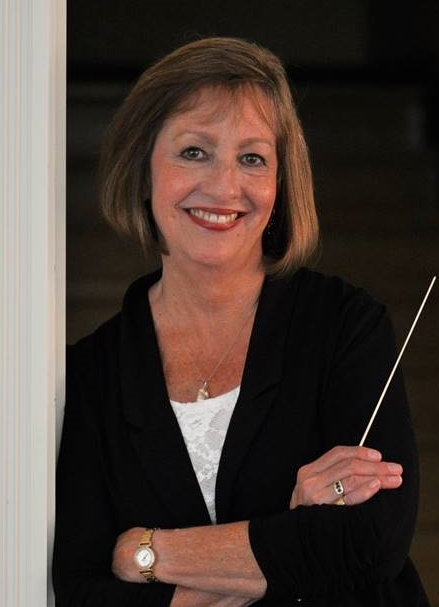 Deborah Ward has a Bachelor's in cello performance at Biola University, and taught in private schools while completing a music education degree at the University of Oregon and Portland State University. She taught at Salem Academy Middle and High Schools for five years, then pursued a Master's degree in Conducting at the University of Oregon while participating in the Oregon Bach Festival conducting master clinics. Upon completion of her Master's degree in 1987 she taught in the Salem-Keizer public schools where she completed her thirty years of teaching music. Deborah's final twelve years of music instruction were at McNary High School and its feeder elementary schools. She has performed in the Salem area "Cello Connection" and with the Salem Chamber Orchestra. She has taught private cello lessons in Salem for over 30 years.
Deborah first started working with the Salem Youth Symphony in 1982 as a cello sectional coach. In 1987 she directed Philharmonia. When the Youth Symphony Association decided to start a third group in 1992, the Amadeus Players, Deborah conducted this group for four years, then took a break for four years while remaining on the board. She has been back conducting the Amadeus Players ever since. In 2010, Deborah helped form our entry level ensemble, the Mozart Players.
Héctor Agüero
Associate Conductor of Salem Youth Symphony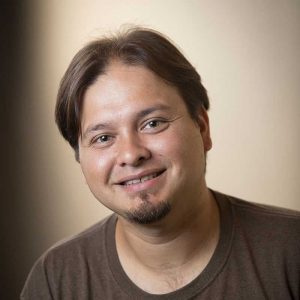 Héctor Agüero is Assistant Professor of Music at Willamette University in Salem, Oregon where he conducts the University Chamber Orchestra and
WindEnsemble. Hailed as "a strong leader with a style everyone can follow," Dr. Agüero is known for "balancing music's delights with its demands." Over the past decade Agüero has earned a reputation as adedicated music educator. He maintains an active schedule as a guest conductor, clinician, and adjudicator. Before joining the music faculty at Willamette, Agüero was the Music Director of the Fort Bend Symphony Orchestra, a staff conductor with the Houston Youth Symphony, and Director of Orchestras as well as instrumental department chair at the prestigious High School for the Performing & Visual Arts in Houston, Texas.
A strong advocate of new music, Dr. Agüero has collaborated with and premiered works by American composers such as Monte Keene Pishny-Floyd and Robert S. Nelson. His choral engagements include The Fisk Jubilee Singers and collaborations with various prominent choral organizations in and around Houston. In 2010 he and the Fort Bend Symphony Orchestra performed in concert with Grammy Award-winning artist B. J. Thomas. Agüero made his operatic debut in 2006 at the Moores Opera Center in the Houston premier of Rossini's Il Turco in Italia.
A native Texan, Dr. Agüero has earned degrees in conducting and music education from the Texas Tech University School of Music in Lubbock where he was a Ronald E. McNair Scholar, and the University of Houston's Moores School of Music where he received the Schissler Conducting Fellowship. He has studied with Gustav Meier and Kenneth Keisler through Conductors Guild workshops, and John Farrer, Daniel Lewis, and Donald Thulean at the California Conducting Institute. His primary teachers have been Franz Anton Krager and Gary Lewis. Dr. Agüero's scholarly interests include music education and orchestral performance practice. He has done extensive research on the preparation and presentation of children's concerts.
Mac Mayer
Associate Conductor of  Philharmonia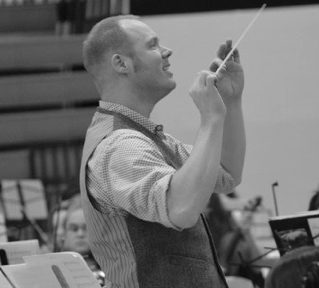 Mac Mayer is Orchestra Director at Whiteaker Middle School in Keizer, Oregon and a member of the Salem Symphony in Salem, Oregon. He holds undergraduate degrees in Music Performance (Double Bass) and Music Education from The Ohio State University and a Master of Music Education from the University of Kansas. Prior to coming to the Salem-Keizer School District, Mr. Mayer taught orchestra in Olathe, Kansas. While in Kansas, Mr. Mayer served as a guest conductor, adjudicator, and clinician across the state, including for the Western Kansas Orchestra Festival and twice as a conductor for String Fling at Kansas State University.
Mr. Mayer is married to Brigid Mayer, Orchestra Director at Stephens Middle School in Salem, Oregon. His son Eben plays cello in and baseball, his daughter Noa plays violin and basketball.  Both participate in SYS ensembles. Daughter Helen, a preschooler, adds joy to the family. Mr. Mayer is excited to be on staff with The Salem Youth Symphony, and looks forward to providing opportunities to students through music!
Rachael Anderson
Associate Conductor of Mozart Players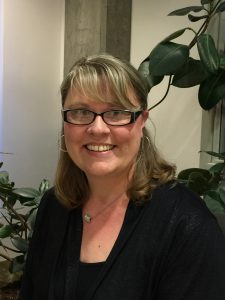 Rachael Anderson has a Bachelors of Music in Music Education from Evangel University in Springfield, Missouri where she received K-12 certification in both vocal and instrumental music.  Teaching in a variety of capacities, Rachael has instructed elementary strings, middle and high school orchestra and college level string techniques.  From 2004-2008, she taught at Crossler Middle School and feeder elementaries and then at Salem Heights from 2014-2016.  In addition to classroom teaching, Rachael has co-taught Summer Strings for the last ten years under Jon Harris-Clippinger's leadership as well as private violin, viola and piano lessons for over 20 years.  Extensive study in the field of Music Education and String Pedagogy have furthered Rachael's career, enabling her to act as a Mentor to early career elementary string teachers in the Salem-Keizer school district from 2015-2017.
Rachael is married to Carl, her husband of 14 years, and has two children, Naomi and Ian.  Her daughter, Naomi, plays violin and participates in the Mozart Players.  Rachael has previously led violin sectionals for Amadeus and Philharmonia and is looking forward to the opportunity to help young musicians grow as co-teacher of Mozart Players.