Conductors
Our four conductors are enthusiastic professional music educators who teach in the Salem-Keizer school district.
Mzuri Robertson
Mozart Players
Mzuri Robertson has been one of the two conductors for Mozart Players since its inception. She is an accomplished violinist/violist, and a violin coach for SYS. She holds a bachelor's in music from Marylhurst University and a Master's degree at the University of Oregon.
Mzuri has directed string and orchestra programs with numerous awards in several Salem-Keizer schools over the past ten years.
Deborah Ward
Mozart Players, Amadeus Players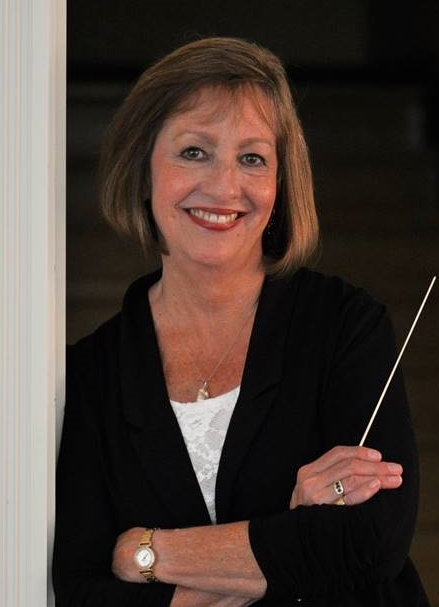 Deborah Ward has a Bachelor's in cello performance at Biola University, and taught in private schools while completing a music education degree at the University of Oregon and Portland State University. She taught at Salem Academy Middle and High Schools for five years, then pursued a Master's degree in Conducting at the University of Oregon while participating in the Oregon Bach Festival conducting master clinics. Upon completion of her Master's degree in 1987 she taught in the Salem-Keizer public schools where she completed her thirty years of teaching music. Deborah's final twelve years of music instruction were at McNary High School and its feeder elementary schools. She has performed in the Salem area "Cello Connection" and with the Salem Chamber Orchestra. She has taught private cello lessons in Salem for over 30 years.
Deborah first started working with the Salem Youth Symphony in 1982 as a cello sectional coach. In 1987 she directed Philharmonia. When the Youth Symphony Association decided to start a third group in 1992, the Amadeus Players, Deborah conducted this group for four years, then took a break for four years while remaining on the board. She has been back conducting the Amadeus Players ever since. In 2010, Deborah helped form our entry level ensemble, the Mozart Players.
Jon Harris-Clippinger
Philharmonia and Youth Symphony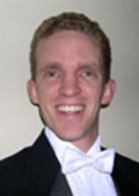 Jon Harris-Clippinger is the conductor of Philharmonia, and will share conducting duties of the Youth Symphony with Larry Garrett for the 2016-2017 season. Jon is also the executive director of Summer Strings, an orchestra camp he founded in 1999 that presently serves over 200 area string students. He remains an active member of the National Association of Music Educators (NAfME) and the Oregon Music Education Association (OMEA).
Jon Harris-Clippinger has been teaching orchestra in Salem-Keizer for over 15 years. He currently teaches in the South High Orchestra feeder programs at Leslie, Howard Street, McKinley, and Morningside. He received his Bachelor's of Music Education from Willamette University and his Master's of Music Education from the University of Illinois. Jon joined Salem Youth Symphony as director of the Amadeus Players from 1999–2001 before moving into leadership of Philharmonia. He has served as adjudicator for the MTNA String Solo Competition and the Oregon Cello Society and has privately taught several award-winning cellists. Jon enjoys living in Salem with his wife, Jennifer, and their children, Caden and Emma.
Larry Garrett
Youth Symphony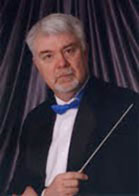 Larry Garrett is in his 20th year as conductor of the Salem Youth Symphony and is the orchestra director at North Salem High School. Before moving to Salem in 1997, Mr. Garrett taught band/orchestra at the secondary level in Lubbock, Texas, for sixteen years. Under his direction, the Hutchinson Junior High Symphony Orchestra was selected as Texas' top junior high orchestra in 1984, 1986, and 1988 by the Texas Music Educators Association.
As a French hornist, Mr. Garrett performed in the El Paso and Lubbock Symphony Orchestras and served as the brass coach for the Lubbock Youth Symphony Orchestra. Mr. Garrett and his wife, Jennifer, have two children, Benjamin and Barry, both Salem Youth Symphony alumni.